Hans-Ulrich Rudel's Lucky Moment by Christian Greiner and Mihai Pica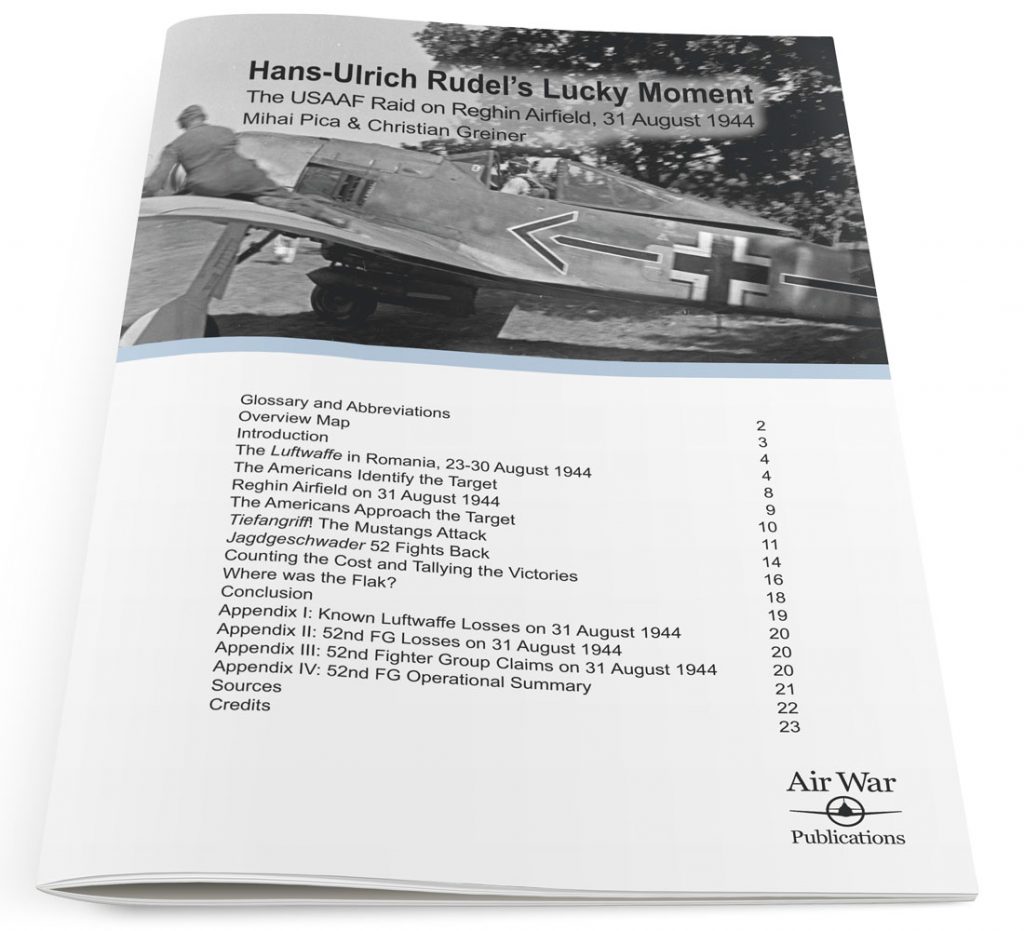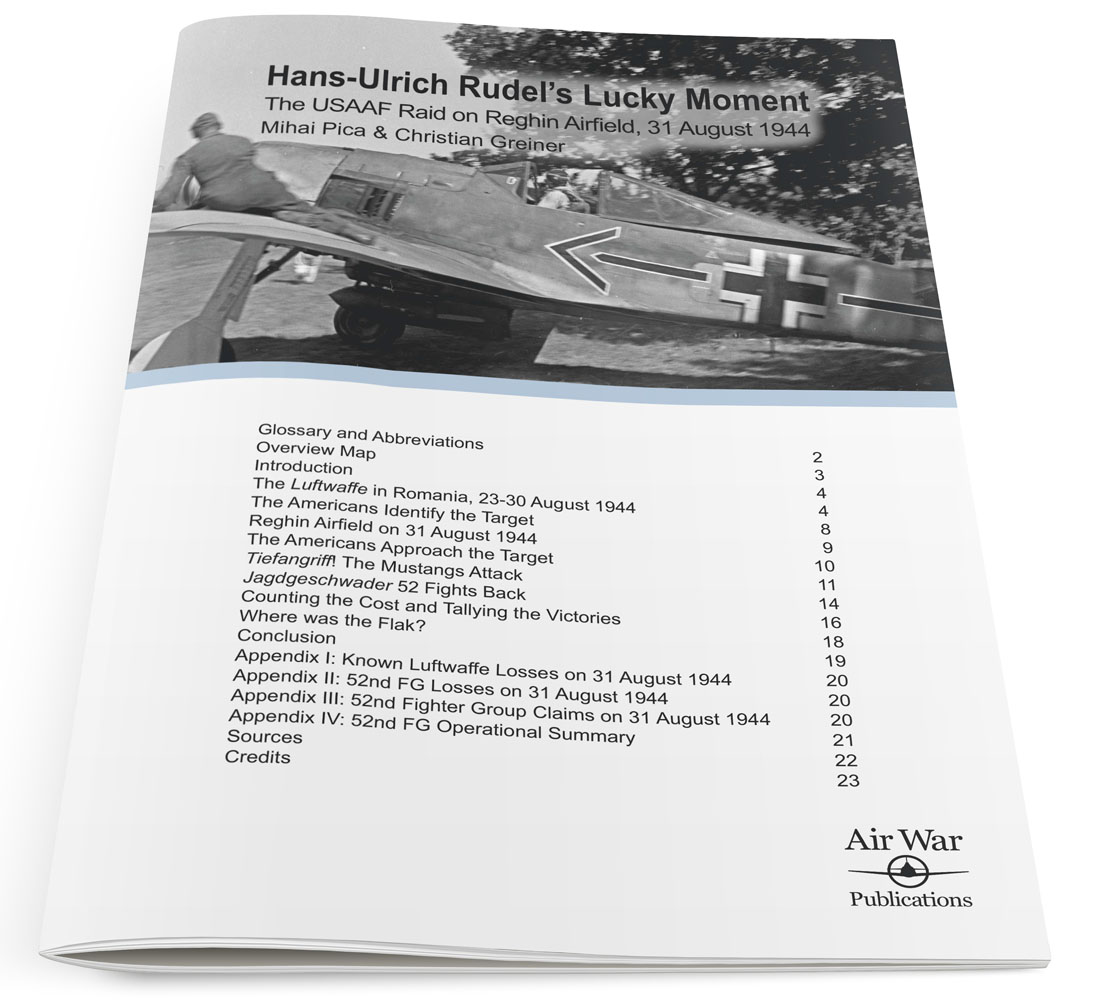 his eArticle tells the story of a daring low-level USAAF raid on a Luftwaffe airfield deep in Romania on 31 August 1944. The raid was made in support of Operation Reunion, an airlift to evacuate Allied prisoners from Bucharest. Within two days of the Americans identifying the important target, a mission was planned and executed, to supress Luftwaffe forces at Reghin airfield that could potentially endanger the airlift. This 23-page article contains fifteen photos, three aircraft profiles, one colour map, several first-hand accounts from the men involved, and four appendices.
This article is an electronic product and will be emailed for download directly after purchase.
Link: https://airwarpublications.com/product/hans-ulrich-rudels-lucky-moment/